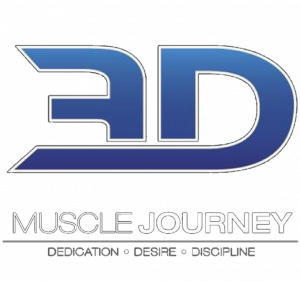 I am excited to announce that I have recently joined the coaching team at 3D Muscle Journey (3DMJ)!
You can learn more about the coaching options offered, the pricing structure, and apply for coaching through their website here.
Thank you!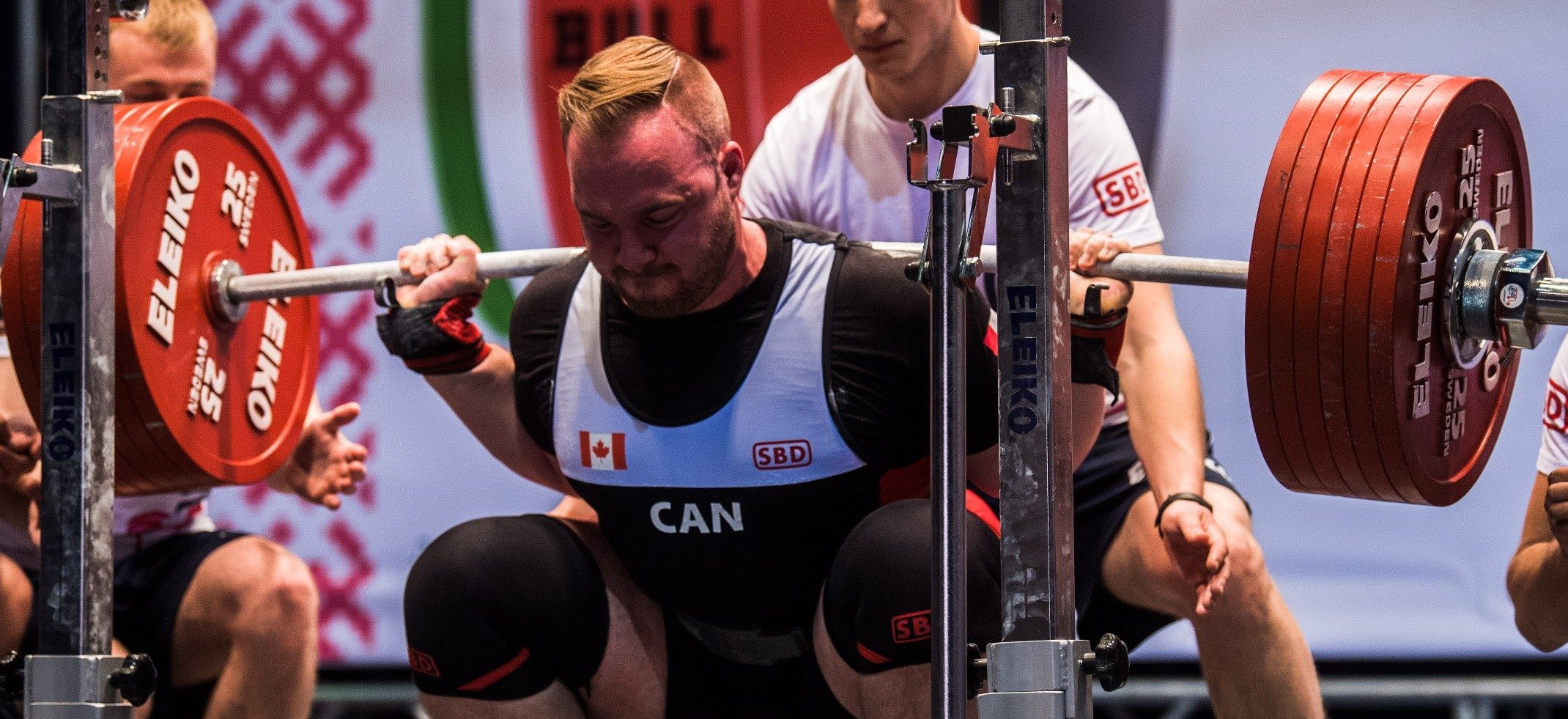 Testimonials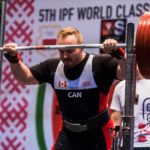 "Looking to become a better powerlifter? Talk to my friend and coach of 3 years: Brian Minor. When he's not raising his son and loving his wife, Brian is helping athletes around the world develop themselves into better athletes and better people. While I wasn't an amateur when I approached Brian, his expertise in programming took me from a 419 wilks in April 2015 to a 484 wilks in June 2017. Along the way I won two silver overall medals at the IPF World Championships and won two National Championships. I always say that a combination of hard, smart work, and genetics determines your level of success. I can safely say that without Brian's guidance and wisdom in both programming and competitive psychology, that I wouldn't be where I am today: on the cusp of becoming a World Champion."
Jackson Spencer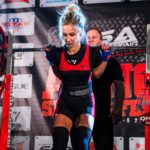 "I hired Brian to help me compete at USAPL Nationals two years ago, but after working with him for two months, I decided I couldn't get as far without his coaching. His professional attitude and guidance has helped me become a better athlete, mentally as well as physically."
Jennifer Avarell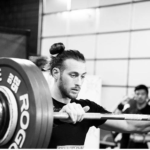 "Brian and I have been working together for about a year and a half and my decision to work with him has been a pleasure and the best thing I did for achieving my long and short-term personal goals.
I interviewed various coaches before inevitably choosing to work with Brian and I felt that we had a similar mindset and approach to training and progress, so it was an easy choice for me. Under his guidance, I have made progress in not only my strength and physique, but my outlook on fitness as a whole and I am sure that my ability to see the big picture can be directly attributed to Brian's coaching and advice. I am very happy with how easily we're able to communicate and he is always prompt in his responses to questions. Brian's coaching services have improved since I started with him, as he is continually trying to find ways to improve how he interacts with his clients based on their needs. He has built a great community of athletes, ranging from beginners to advanced professionals. This is another great tool we have to continue to learn from each other's experiences and provide feedback.
Hiring a coach is a great step towards achieving your goals. With the abundance of coaches out there, it is imperative that you do your research and find the one that is the best fit for you. I can say I've had nothing but a positive experience working with Brian and he is someone who I would recommend to anyone looking to learn more and achieve their goals."
James Brockmeyer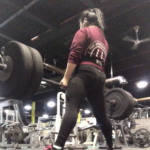 "I started working with Brian just 3 months ago. My goals include better body composition, more confidence, and to increase strength!!
I instantly felt respect for Brian and it has only grown since. He is knowledgeable, professional, experienced, patient, and understanding. He clearly cares to get to know his clients and works with us, our individual needs, and our specific goals. He is very obviously passionate about what he does, which not only gives extra reason to trust him, but also motivates me.
It has only been 3 months but we have made huge strides, specifically in my strength and more importantly in my mentality. We are creating a strong foundation on which I know I will continue to progress and crush my goals. (The fact that I am even saying that about myself speaks volumes to how far I have come!)
I love working with Brian and I look forward to seeing what else we can accomplish together!"
Marie Zimmerling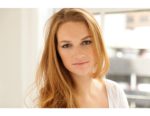 "I decided to start working with Brian about a year ago after struggling with my diet and a workout plan for a decade. His demeanor, dedication to health, and specificity when it comes to his clients is what makes him one of a kind in his profession. In the past, I had worked with numerous trainers, nutritionists, and tried every diet in the book–and yet continued to fall off the horse. Brian's slow burn approach with me has instilled the unchangeable habits that allow me to remain consistent with my routine and fitness goals a year later. I can not express my gratitude more and trust he will progress with anyone who uses his skills."
Elise Finnerty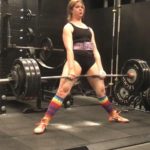 "Before I began training with Brian, I had been lifting for about a year but didn't feel like I really knew what I was doing. I had stumbled into powerlifting as part of my weight loss journey and wanted to learn more and compete, as well as lose body fat and become more athletic. I spent most of my life overweight, so I didn't know much about nutrition either.
When I started with Brian, he set up a structure for both my nutrition and lifting, and I started to see a HUGE amount of progress very quickly. I saw my body changing every day as I was becoming more muscular and for the first time I even considered myself an athlete!
Brian also completely revamped my form on all three lifts, and I began to get comfortable handling heavier weights. Before meeting Brian, I was scared to squat, bench, and deadlift as I didn't feel like I knew what I was doing. Each week, we made small changes to tweak my form, and over time, I've seen a huge improvement in my form and confidence on the three big lifts. I've had days when the numbers seemed really daunting, but I know that I trust Brian and he wouldn't program numbers that I'm not capable of 🙂
So far we've done two meets together, and I've added over 60 lbs to my squat, 35 lbs to my bench, and 150 lbs to my deadlift. Outside of numbers, I'm a much more confident person due to Brian's coaching which has reflected in every aspect of my life, from lifting to being more confident at work. I'm so excited to keep working with Brian and seeing what else we can accomplish together!"
Amanda Aweh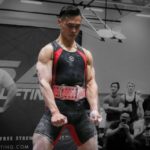 "Coach Brian is an excellent coach for nutrition guidance and programming! I have been working out for almost a decade now and what made me seek for his coaching service was the fact that he is a brilliant guy with the physique to back it up. Besides seeing him as a coach, I also see him as a mentor and someone that I can share my personal issues with. What makes him unique in comparison to other coaches is that the fact he cares about his clients sincerely and we were able to build a relationship beyond a coach-client relationship. He helps me stay focus, accountable, and motivated.
With his coaching service, I was able to take first place in GA State Championships in Feb 2017 with an 8/9 attempts in the 66kg class. Along with that we took second place team division. I wouldn't be able to do all this without his coaching expertise. I highly recommend Brian to anyone who wants to make progress in his/her fitness and/or health. Give him a try, and you won't be disappointed!"
Quy Trinh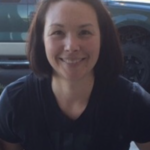 "I've been working with Brian for over 4 years. Together we have gone through so many different phases of my training and goals. I started out not knowing a thing and wanting to build muscle and eat for those goals. He provided me with so much information and feedback. He answered my many questions timely and in a way that I could understand. Brian is very patient. When I wanted to switch over to do powerlifting he cheered me on and has coached me through many powerlifting meets! I cannot say enough good things about Brian and his coaching and his knowledge. I love working with him!"
Sara Leptuch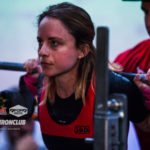 "I have been working with Brian since late 2016 after feeling my performance as a powerlifter was plateauing while doing my own programming. The changes since working with Brian have been night and day, he has been so helpful. Not only have I gotten exponentially stronger in my bench, my technique on squats & deadlifts have been perfected under his watch. Brian is extremely knowledgeable, very personable and a very patient coach. It took me a little while to get my deadlift corrected and not once did I feel rushed. I would highly recommend Brian for anyone looking to take their programming to the next level."
Casey Loewy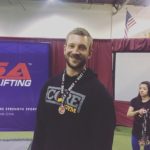 "Brian is an incredible coach and athlete. He is incredibly knowledgeable, very easy to talk to and is always available when I need him. He's helped me work through various injuries, and has greatly improved all of my lifts."
Sam Goff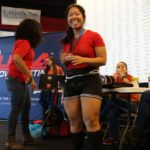 "In 2016, I felt tired of being directionless in the gym and feeling stuck in a perpetual cycle of overeating and restriction. I first started working with Brian through Iron Woman and after my 15 weeks, I decided to move forward with him as a client/athlete.
To put it succinctly:
– I dropped about 7% body fat
– Collectively, I increased by squat, bench and deadlift by 160 lbs
– I placed 1st and 2nd in my first and second Powerlifting competitions, respectively
Brian is not just a coach, but a mentor/teacher. He has a lot of patience and understanding and that is why he is able to effectively communicate his knowledge to his clients. I was able to learn a lot and increase my knowledge of nutrition and training with Brian. I guess the best perk of having an intelligent and accomplished coach is that you can avoid a lot of irrelevant information thrown at you when you step into the gym (you've experienced it before – I know you have).
I give Brian 10/10 for being an awesome coach and teacher."
Sally Nguyen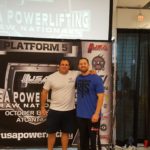 "Working with Brian has been great. It's very clear that he has immense knowledge in the sport of powerlifting. He's very detailed in his responses and genuinely cares how things are going. It's been great working with him."
Tyler Carlton